Press news
Fighting against climate change: bound4blue joins Arctic Ocean Action, a global initiative for cleaner arctic shipping
Published
24 October 2023
Arctic Ocean Action, backed by 75+ organizations, tackles Arctic shipping's environmental impact amid rapid Arctic warming.

 

It pushes for cleaner fuels, scrubber bans, and addresses climate pollutants like black carbon.

 

We join the initiative, advocating for cleaner Arctic shipping practices.

 
In response to the climate crisis mounting in the Arctic, over 75 organizations and individuals, including scientists, writers, and photographers, have rallied behind the Arctic Ocean Action initiative. This global effort aims to swiftly reduce the environmental impact of Arctic shipping by 2030. 
The Arctic is warming almost four times faster than the global average, and the initiative calls for an immediate shift to cleaner fuels, like marine diesel, and alternative propulsion systems, to cut emissions of black carbon and greenhouse gases. It also advocates for a ban on scrubbers, which clean ship emissions but discharge wastewater into the ocean. 
Black carbon, a potent short-lived climate pollutant, is accelerating Arctic ice melt and exacerbating warming. With the Arctic warming rapidly, critical tipping points may be reached sooner than expected, including the loss of summer sea ice. 
Recent studies show dramatic reductions in Arctic Sea ice, particularly on the Pacific side. Urgently cutting short-lived climate pollutant emissions from shipping is crucial for global climate goals. 
From bound4blue, we have also joined this initiative. Cristina Aleixendri, our Co-Founder and COO, emphasized the importance of cleaner maritime practices stating the following: "bound4blue is dedicated to advancing sustainable shipping solutions to reduce carbon emissions and fuel consumption. Joining the Arctic Ocean Action is a natural extension of our commitment to cleaner, more responsible maritime practices. We believe that by promoting an equitable transition and taking urgent action to reduce shipping impacts in the Arctic, we can safeguard not only its fragile ecosystem but also the future of global shipping."
Ending heavy oil use and banning scrubbers are vital steps in protecting the Arctic's fragile ecosystem and the future of global maritime transport. To learn more and sign the initiative, visit https://cleanarctic.org/arctic-ocean-action/.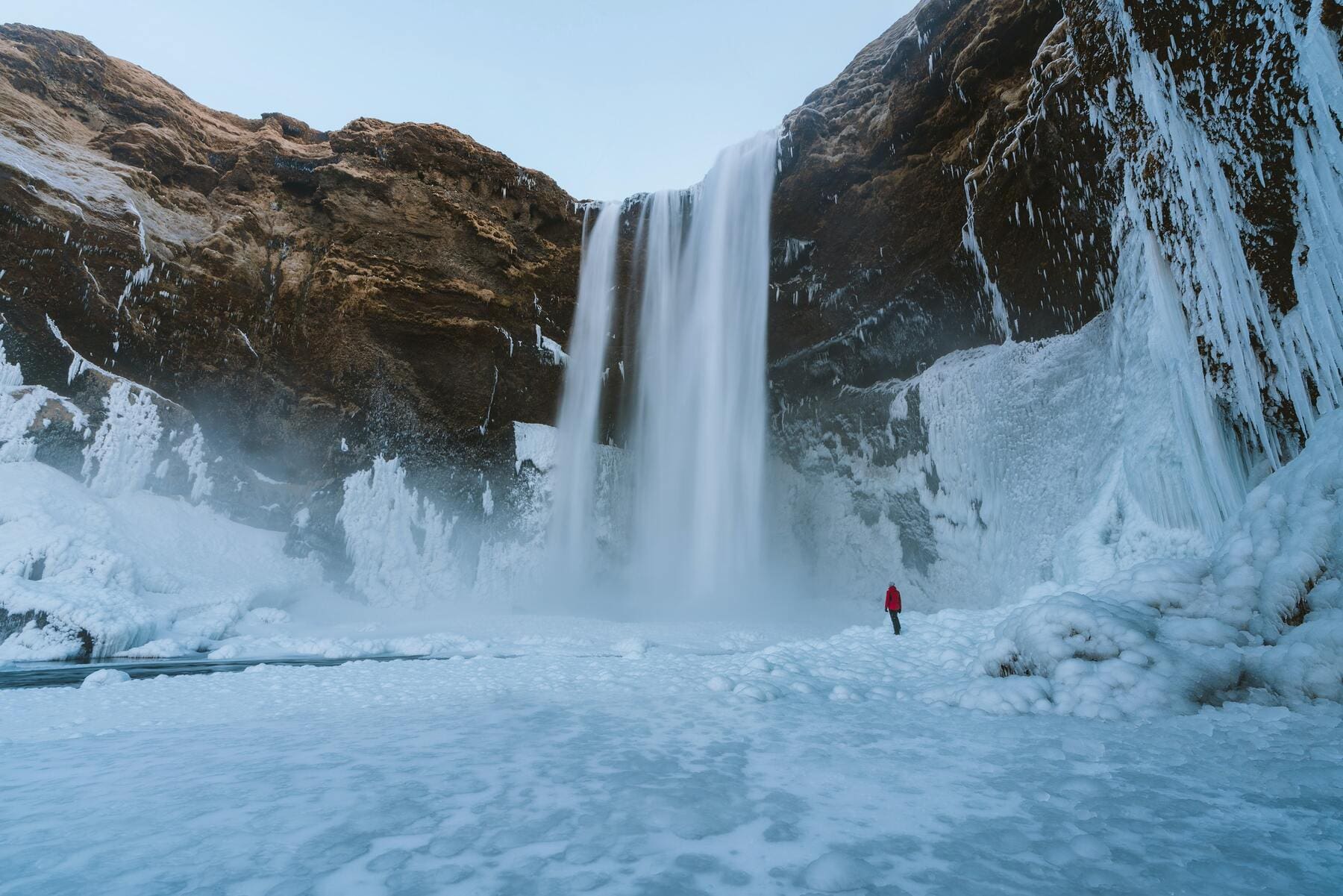 About Clean Arctic Alliance  
Comprising 21 nonprofit organizations, Clean Arctic Alliance campaigns for governments to take action to protect the Arctic, its wildlife, flora, and inhabitants. Members include The Altai Project, Alaska Wilderness League, Bellona, Clean Air Task Force, Green Transition Denmark, Ecology and Development Foundation ECODES, Environmental Investigation Agency, Friends of the Earth US, Global Choices, Greenpeace, Iceland Nature Conservation Association, International Cryosphere Climate Initiative, Nature and Biodiversity Conservation Union, Ocean Conservancy, Pacific Environment, Seas at Risk, Surfrider Foundation Europe, Stand. Earth, Transport & Environment, WWF, and Zero. Learn more at www.cleanarctic.org. 
About the Ocean Born Foundation  
The Ocean Born Foundation, a signatory of the Arctic Ocean Action initiative, reinvests 100% of its profits directly into ongoing projects aimed at restoring and protecting the state of the ocean and its ecosystems. Ocean Born Beer focuses on creating high-quality products while minimizing its carbon footprint throughout the production process. Ocean Born Lifestyle promotes sustainable and environmentally friendly textile solutions. Ocean Born Impact seeks positive technological solutions in the private sector to combat global warming. To date, the Foundation has invested in Spanish and international projects and initiatives that contribute to ocean restoration and protection while raising awareness of the importance of this ecosystem as a solution to climate change. Learn more at www.oceanbornfoundation.org. 
About Bound4blue  
bound4blue develops automated wind-assisted propulsion systems as a turnkey solution for all shipowners and shipping companies seeking to reduce fuel costs and polluting emissions. bound4blue's eSAIL® system is a validated solution for saving fuel and emissions, completely autonomous, with low maintenance and easy installation onboard, being the most cost-efficient wind propulsion technology today. The company, founded in 2014 with a vocation clearly focused on the renewable energy sector in the maritime field, has its headquarters in Cantabria (Spain) and offices in Barcelona and Singapore. The company has installed its eSAIL® system on three ships and has signed additional agreements with other shipowners like Louis Dreyfus Armateurs, Marubeni Corporation and Odfjell to install the system on their fleets. 
For more information, visit: www.bound4blue.com 
Contact information: 
Silvia Gimeno, sgimeno@deva.es 
Dave Walsh, Communications Advisor, press@cleanarctic.org, +34 691 826 764 
Angela Segimon, Spanish Press, angela.segimon@oceanbornfoundation.org, +34 669 547 643 
Dana Camps, Head of Marketing, press@bound4blue.com, +34 672 152 644