Agreements/Patents
bound4blue SIGNS A COLLABORATION AGREEMENT WITH ASTANDER AND GRUPO CALCOM
Published
23 December 2016
bound4blue, is proud to announce the signature of a collaboration agreement with Astander, firm specialized in vessel maintenance, repair and conversion, and with Grupo Calcom, firm specialized in engineering, manufacture of metallic structures and boilermaking.
This agreement makes official the ongoing collaboration between the three companies for the implementation and commercialization of bound4blues's wingsail system. The collaboration highlights the importance given to R&amp.
bound4blue has been part of the European Space Agency incubation program, which has boosted the development and testing of its wingsail technology. This development has also been supported by several private investors and ACCIO.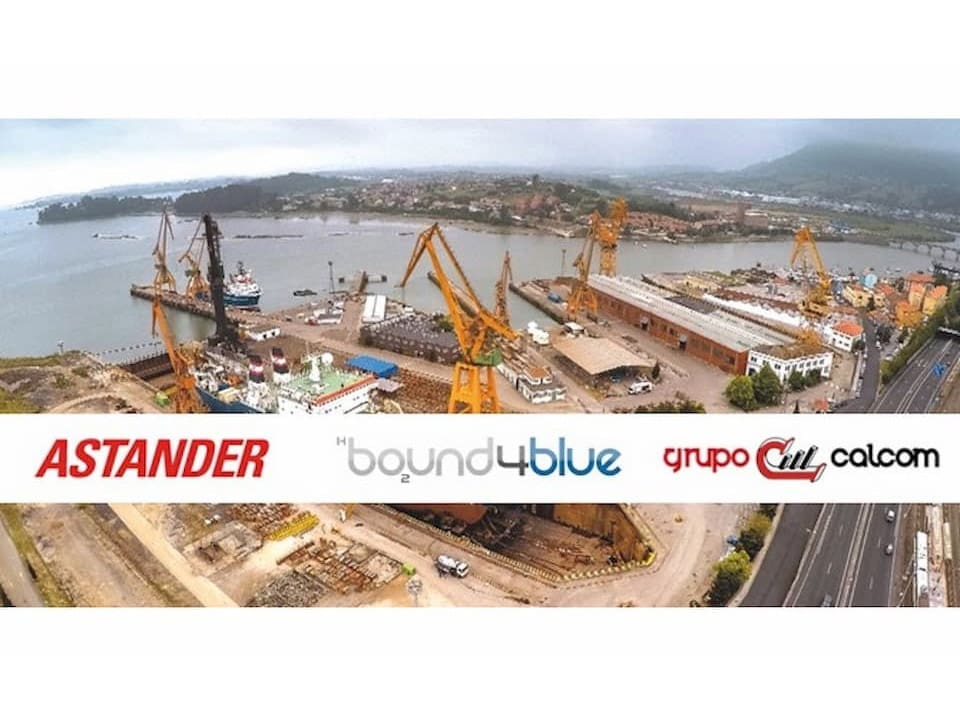 ASTANDER provides first class facilities for any kind of ship repairs and conversions. The experience and skill gained during the more than 100 years' presence in international ship building, conversion and repair markets, together with the modernization and updating programs continuously being developed in the yard, have put ASTANDER among the leading yards in the world, specialized in conversions and retro-fitting activities.
GRUPO CALCOM is a company primarily dedicated to boilermaking and industrial maintenance, as well as to advanced engineering activities, in particular to process engineering, having extensive experience in boilermaking, tanks, shipbuilding, structures, industrial buildings, electrofilters, asphalt plants, complex industrial assemblies and highly specialized engineering works.
With this collaboration, bound4blue takes a further step towards the implementation of the wingsail system. Building on these promising perspectives, bound4blue aims to further consolidate its ambition to establish its green propulsion system as a standard in the wind assisted propulsion field, developing innovative technologies to contribute to the European green economy strategy.